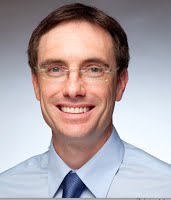 John J. Kelly, DDS is a Chicago dentist focused on complex functional restorative and cosmetic dentistry, In his practice he offers a unique combination of artistic skill coupled with advanced scientific techniques.
Currently Dr. Kelly is on faculty at the NYU School of Dentistry dental sleep medicine program. He is a graduate of the University of Illinois and has taken over 1000 hours of continuing education. He is a board member on the Academy of Physiologic Medicine and Dentistry, a Founding member of the North American Association of Facial Orthotropics, a member of the American Autonomic Society, a member in the American Academy of Sleep Medicine, a member in the International College of Craniofacial Orhtopedics, and the American Academy of Cosmetic Dentistry, as well as the American Dental Association and Illinois State Dental Association. Dr. Kelly graduated from the University Of Illinois College Of Dentistry.
He has been published in the field of sleep related symptoms and autonomic dysfunction and has lectured internationlly. He has also lectured and coached other dentists throughout his community about physiologic function and advanced cosmetics.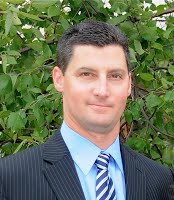 After graduating from the State University of New York at Buffalo School of Dental Medicine in 1993, Dr. Jeffrey Hindin completed a General Practice Residency at the Veterans Administration Medical Center in Buffalo. Dr. Jeffrey Hindin completed The Brookdale Hospital/NYU Maxi Course in Oral Implantology. He is one of the founders of the Hindin Center for Whole Health Dentistry, where he practices all phases of restorative and cosmetic dentistry. Dr. Hindin has a special interest in the treatment of craniofacial pain, TMD and sleep disorders. He has also created a system of monitoring physiologic functions and incorporates biofeedback modalities into patient care. Dr. Hindin is currently on the Faculty, New York University College of Dentistry, Linhart Continuing Dental Education Program, Dental Sleep Medicine Continuum
Dr. Hindin is currently conducting important clinical research into the relationship between orofacial pain, splint therapy, physiologic function and heart rate variability. He has lectured internationally on this subject and is also an instructor and expert in software development for the Biofeedback Foundation of Europe.
Dr. Hindin is active in many professional societies including Fellow of the International Congress of Oral Implantology and memberships in the American Dental Association, Academy of General Dentistry, American Academy of Implant Dentistry, American Academy of Pain Management, American Academy of Craniofacial Pain, American Academy of Dental Sleep Medicine, International Association of Orthodontics, Association of Applied Psychophysiology and Biofeedback, and Academy of Laser Dentistry.